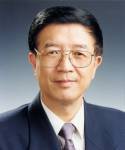 Dear Colleagues:
On behalf of the Organizing Committee of ICF13, I am very pleased to introduce the 13th International Conference on Fracture, to be held in Beijing, China, on June 16-21, 2013.
Beijing has served as a capital of the country for more than 800 years. It is not only the nation's cultural, scientific and educational heart but also a key transportation hub. The city has many places of historic interest and scenic beauty, including the Forbidden City, the Temple of Heaven, the Summer Palace, the Ming Tombs, and the world-renowned and genuinely inspiring Great Wall. Large-scale construction has brought great changes to Beijing since the founding of the People's Republic of China in 1949, adding more and more new attractions to the mysterious old city. Recent years, Beijing has experienced a rapid development and has become a modern international metropolis. The huge success of 2008 Olympics proved the competence of Beijing as a good choice for holding international event.
ICF13 will take place in the heart of the Olympic Green. The venue has more than 70 meeting rooms of various sizes equipped with advanced AV facilities. The plenary hall is able to cater for all delegates.
In ICF13, about 60 sessions and mini-symposiums will be organized, which include not only traditional and fundamental topics but also exciting and edge-cutting developments. The scientific program involves Opening and Closing Honor Lectures and ICF president's Honor Lecture. A number of plenary and keynote lectures will also be delivered by leading scientists in the field of fracture and relevant fields.
I believe that you will find this conference to be a memorable and successful event. ICF13 will not only be a grand meeting for academic exchange and international cooperation, but will also provide you a good opportunity to appreciate the enchanting natural scenery and historic and modern cultures in Beijing. I hope that you will also have an opportunity to visit other beautiful places and cities of China during your post-conference tours.
I kindly invite you to present at this important conference and I am looking forward to meeting you at Beijing in June 2013.
With very best wishes,
Shouwen Yu
ICF13 Chairman